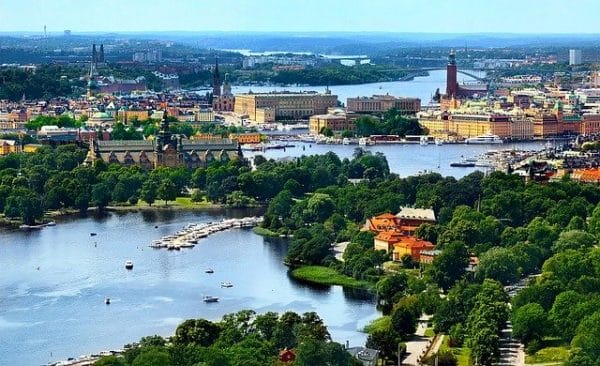 Hyresgäster
Are you new to Stockholm or are you planning to move here? Look no further! We have set up a short guide for you with tips for renting an apartment in Stockholm and things to evaluate in your search for your next place to stay. And of course some good recommendations on what to do!
Set your priorities
What are you looking for in terms of location, price, size and renting on your own or together with someone? There are many options so it is a good start to rank your priorities. It is convenient and fun to live in the central parts of Stockholm but with that comes higher prices. By expanding your search to the areas a bit outside of the city could lower the prices and there are often good and fast connections to the city with the metro or commuter train. However, if you prefer to live in a central location, you can always rent a room or find someone to share an apartment with, splitting the rental cost between you. 
If you want to learn more about some of the areas to live in Stockholm, check out our guides to Sundbyberg and Södermalm!
Stay safe
Make sure you find a serious and reliable landlord and that you sign a proper contract. That way you can feel more comfortable with your accommodation knowing the conditions of your rental. When you rent through Samtrygg we help you throughout the whole process. Samtrygg works as an intermediary between the tenant and the landlord and helps with arranging contracts, rental rates, and offers personal service.Stockholm is one of our biggest markets so there is a great chance your next rental will be waiting at Samtrygg. Find our Stockholm apartments here.
Settle in to your new home and start to explore!
Now that you have settled in your new Stockholm home, it's about time to start exploring the city. Stockholm offers a range of stuff to do and your next adventure is just around the corner. Why not take a trip to one of the islands in the Stockholm archipelago? There are more than 24 000 of them and there are boat trips from several locations daily, at least during the summer months. If you prefer solid land under your feet you can visit one of the many cafés of the city and take part in the world famous Swedish "fika" concept (a coffee break preferably with a pastry). Visit one of the many museums or stroll around Old Town which have a well-renowned Christmas market during the winter.
Want to learn more about how to find an apartment in Stockholm? Visit our website to see the over 400 available accomodations.